Halloween Party Stationery Box
Regular price
Sale price
$28.00
Unit price
per
Sale
Sold out
Share
Party in style this Halloween with this cute monster stationery set!

What all do I get in this gift set?
I love Halloween so much, that I added a magnet to the usual assortment of this stationery box!
You get:
‣ 1 vinyl laptop sticker
‣ 1 sticker sheet with 8 stickers
‣ 1 notepad with 30 sheets
‣ 1 plastic keychain
‣ 1 fridge magnet
‣ 1 pen
‣ plus a card of your choosing with a handwritten message inside! See photos for options.
How is all this stuff made?
‣ Laptop stickers are printed on fade-resistant vinyl and coated with a waterproof laminate. (Yes, they can go in the dishwasher!) They have a crack and peel back for easy application.
‣ Sticker sheets are printed on super smooth matte paper and kiss-cut so you can easily peel them off the sheet.
‣ Notepads are made from text-weight paper and glue. (But they're not sticky notes!)
‣ Keychains are hand-drawn on shrink plastic and coated with resin for durability.
‣ Magnets are coated with the same waterproof laminate as stickers so they're very durable!
‣ I design, draw, print, cut, and otherwise finish each item (well, besides the pen) all from my home. Please allow for slight variations from the photos.
How big is everything?
‣ Laptop stickers are about 3 inches long.
‣ Each sticker on the sticker sheet is about 1.5 inches long.
‣ Notepads are about 3 inches long.
‣ Keychains are about 1.5 inches long.
‣ Magnets are about 2 inches long.
‣ Pens are normal pen size.
How do I select a card and add a message?
‣ See the last photo for your options: Balloons, Ghost, Paint Splatters, or Treat Yourself
‣ Select your option by clicking the button.
‣ Type your message in the text box. You won't be able to add to cart if the text box is blank.
‣ Then add to cart!
How is this box shipped?
‣ Gift sets are carefully packed in small cardboard boxes, filled with paper confetti, and sealed. Fun fact: the confetti is made of scraps from the notepads!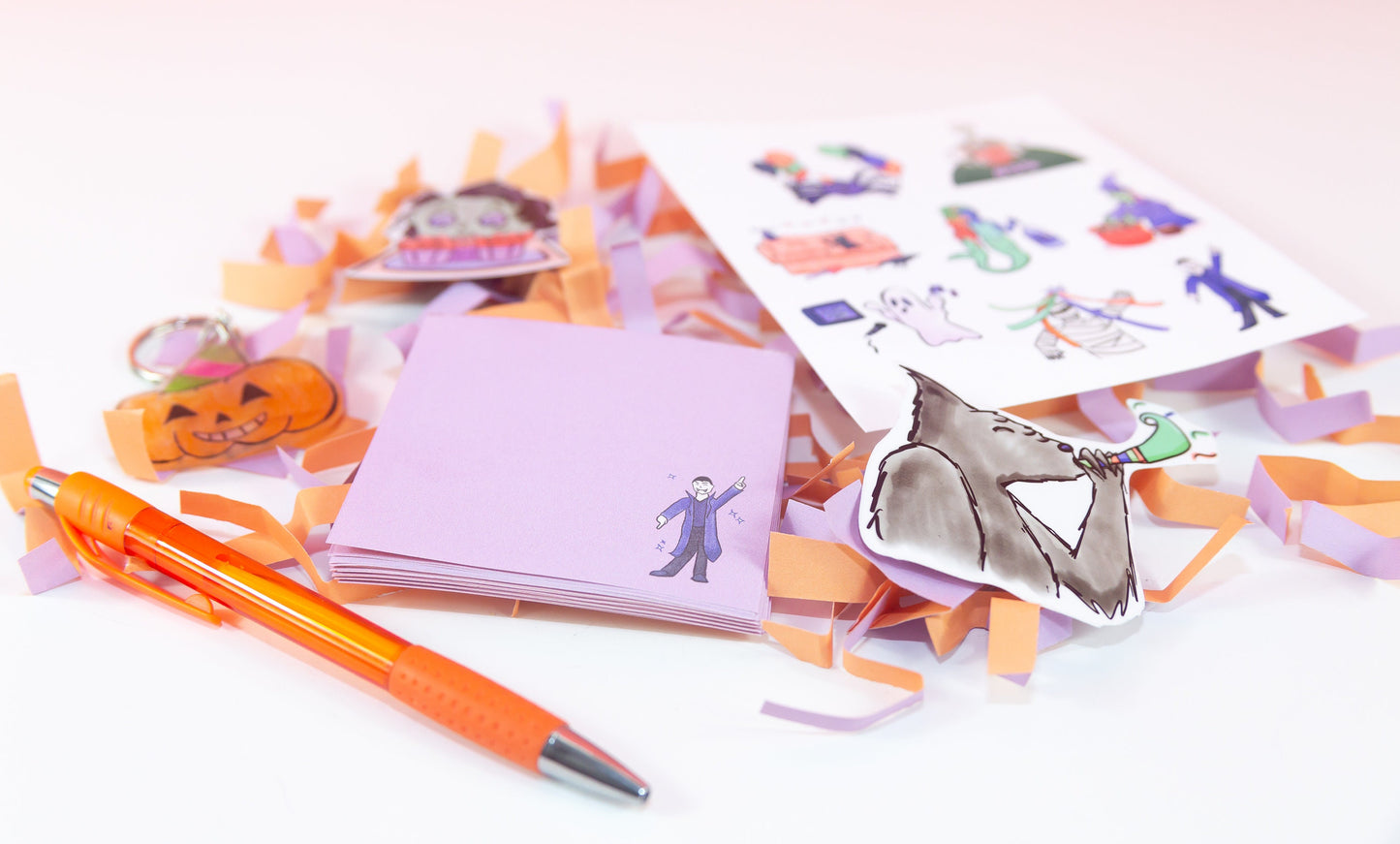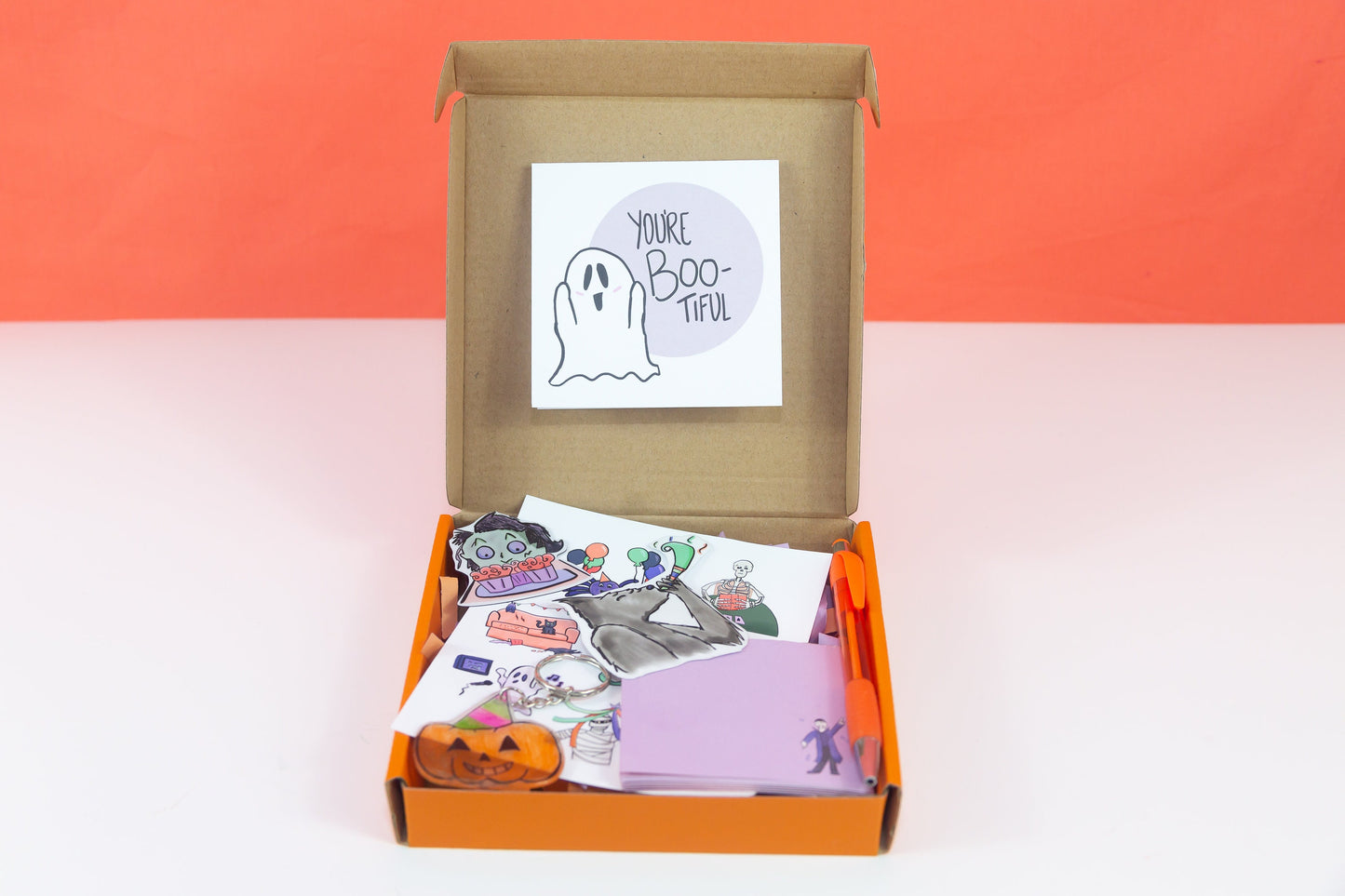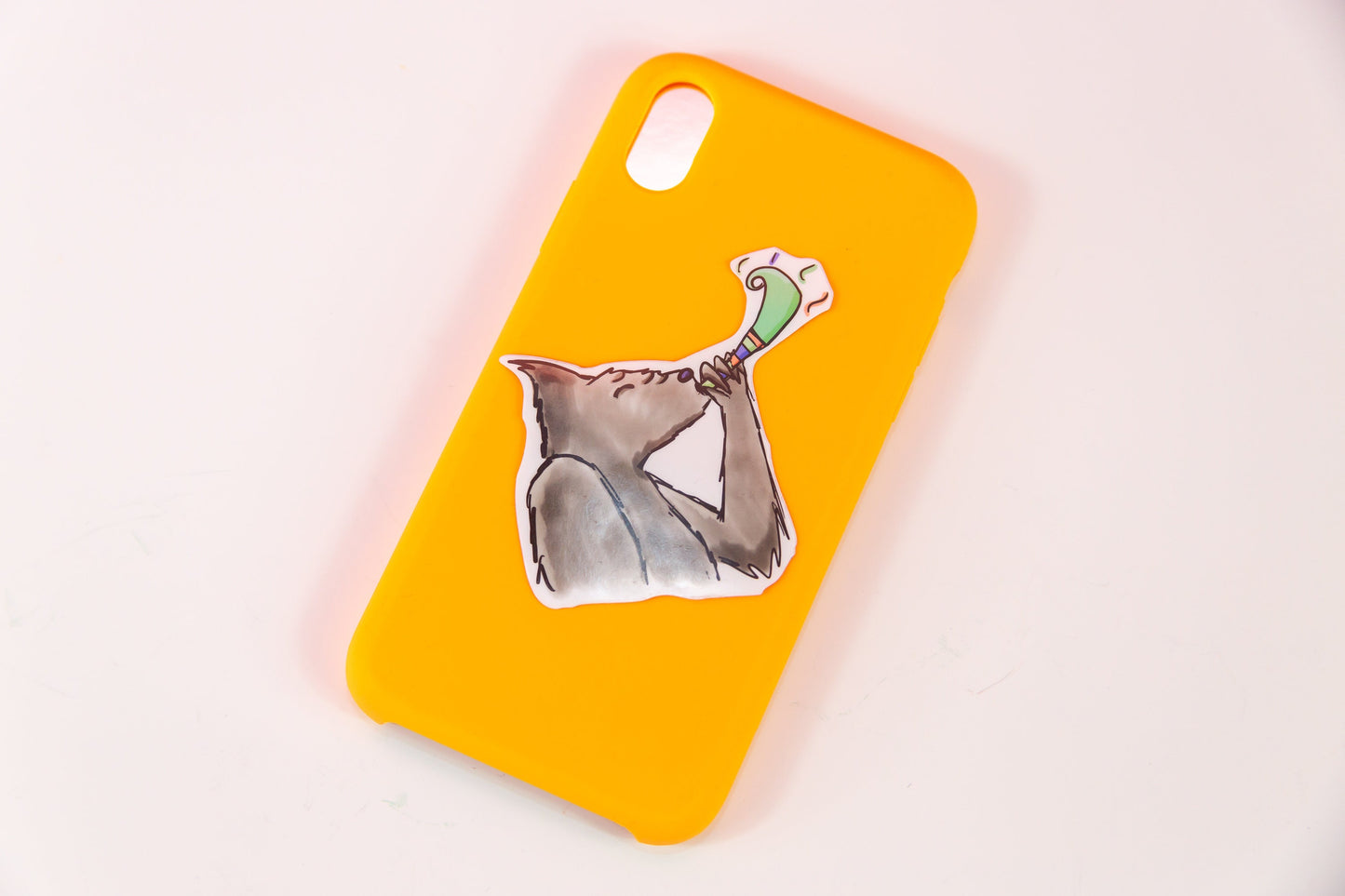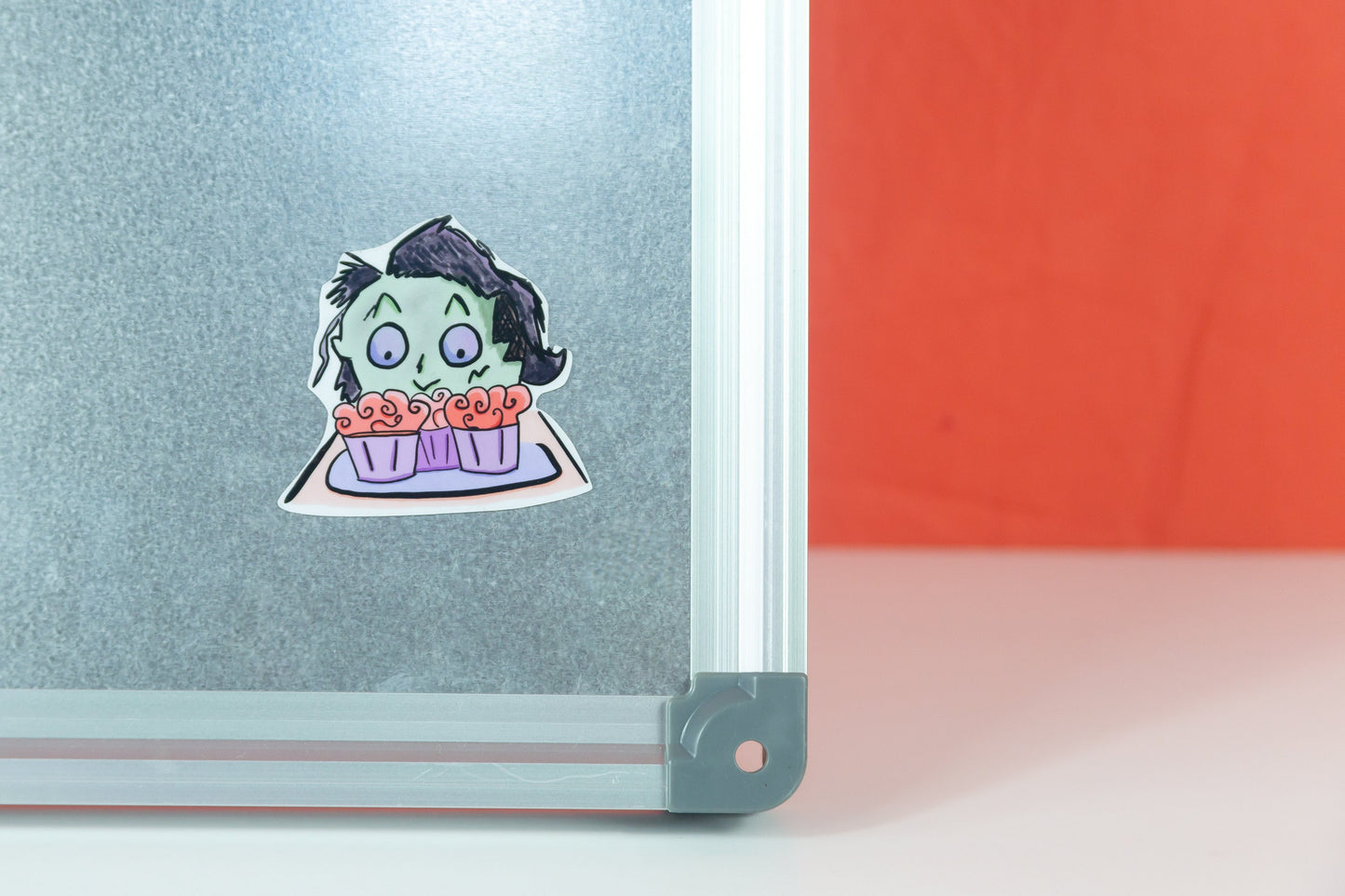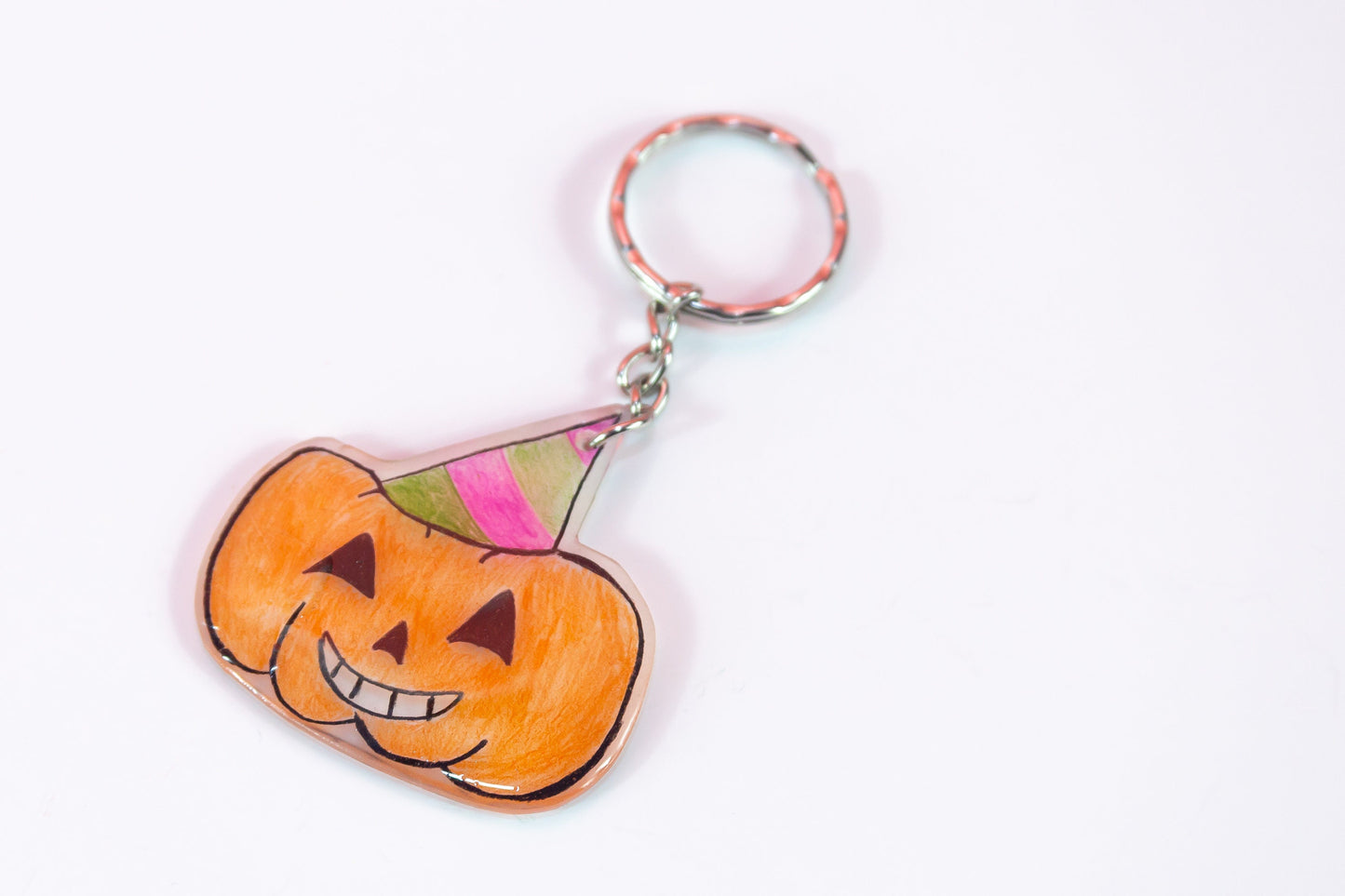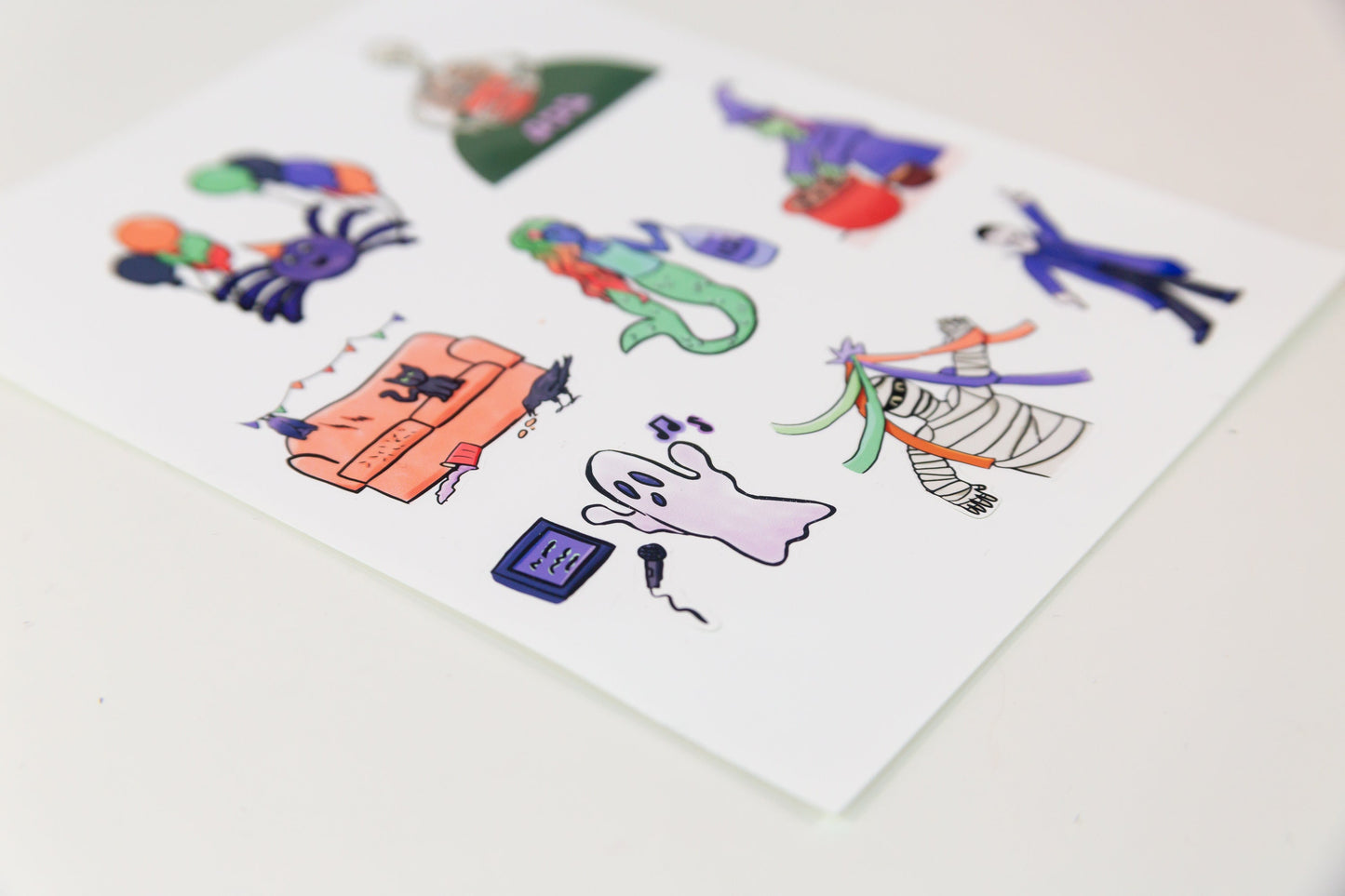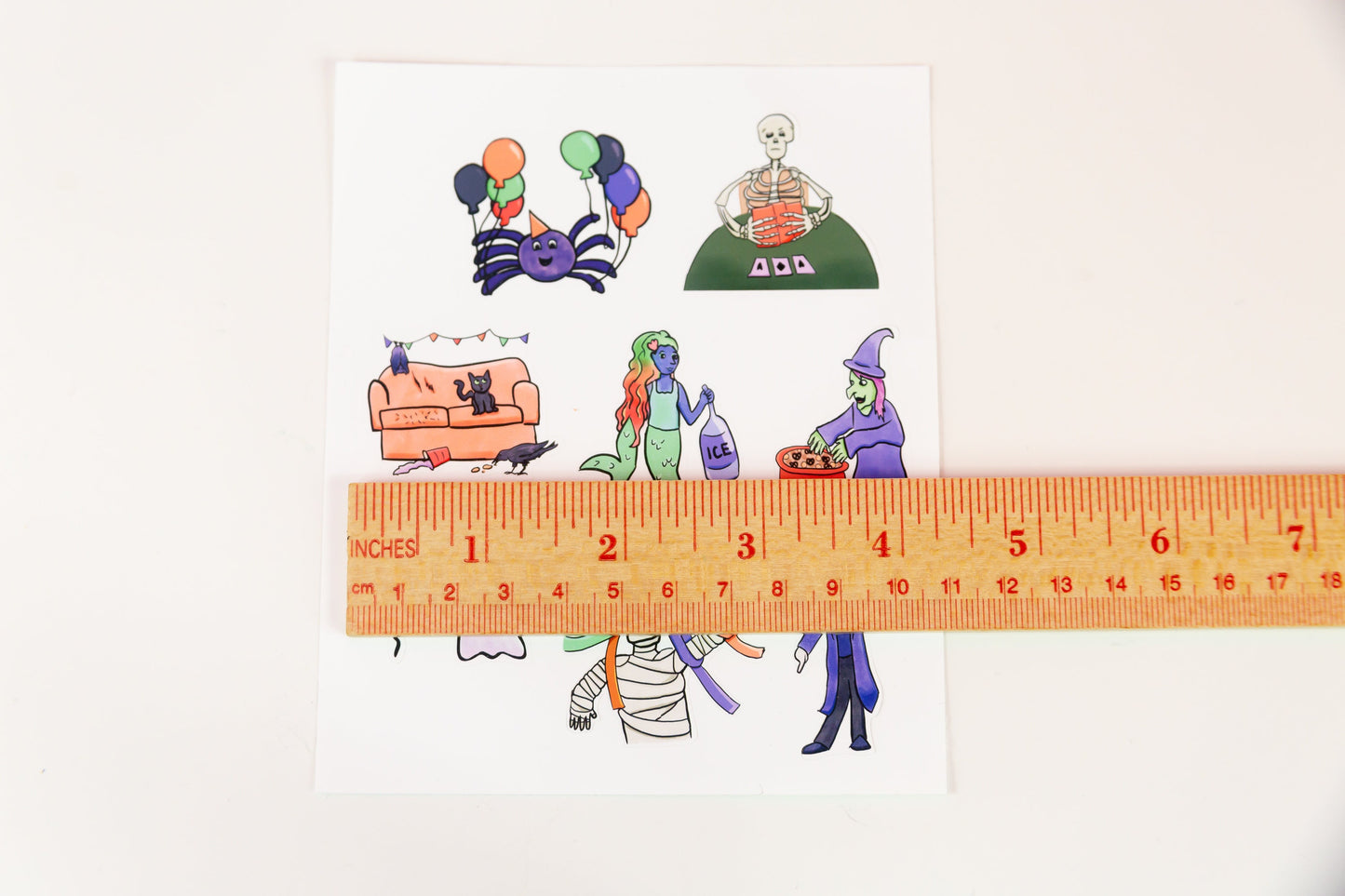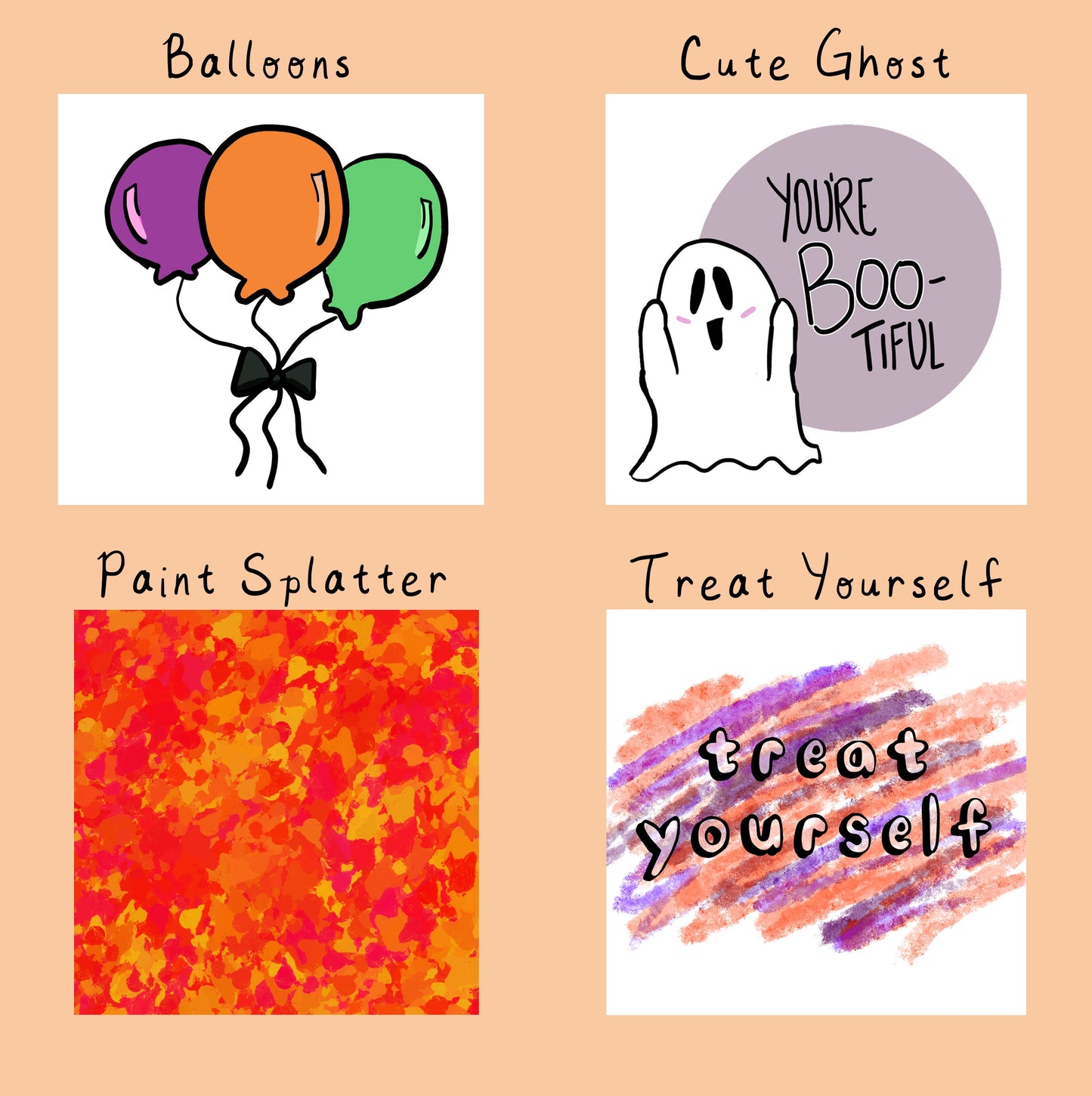 Shipping

All non-custom orders ship within 1 week. (Custom orders take longer.)

Shipping is only $3 on most orders!